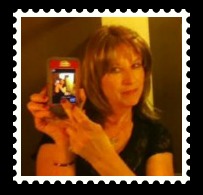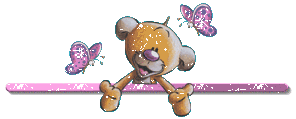 I am a healer, training in Hawaiian Elemental which is energy healing. A life long training. A Reiki Master-Teacher, Vice President of my Company. I am really into connecting with the life force and being one with all things. "God is the only power there is. Step off into the Substance of Being, and all of God is there before you."

I love helping others, and I love animals. One day my partners and I want to work with primates.

I am also a big music lover. I love the acoustic guitar... I don't sing, I don't play any instruments, and if I dance, I dance alone as to not step on any toes!

I love fairies, the cosmos, dragons, wolves, I am a very romantic person. Love candles and lots of friends and smiles. I love nature, sitting by silver springs, rose petal rain storms, and many things that take one away from sadness.

I have a passion concerning missing or abused children. I am just one small voice in the wilderness crying out to protect them from all harm. If you abuse or mistreat your children or any living thing; never forget Karma will come back to bite you.

An author of poetry and quotes. The pen speaks for the soul.

shyloh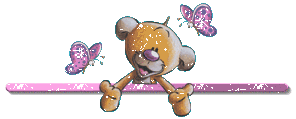 From Steve Donovan
Shyloh has advocated for missing children for many years, going all the way back to around when John Walsh started his TV show. As a former Private Investigator and a mother who had one of her own children missing but found safe, she has a keen interest in being a voice for all missing children and put untold time and resources into advocating for each and every one of them that she can.
While everyone has their own theories and speculations about this case, something about Caylee really touched her and she has poured her heart and soul into this case since the first day she heard of Caylee's disappearance. She's read through hundreds of documents and watched endless videos, spent hours every day posting Justice for Caylee blogs in order to keep the spotlight shining on this case.
In the course of her research she has developed a lot of new contacts who have actually been on the ground and involved in the case personally AND professionally. As a result she has developed and written all of her Justice for Caylee blogs and a page devoted entirely to Caylee located on other sites.
Shyloh, my love. The dedication and tenacity with which you advocate for missing children is nothing short of amazing sometimes. Yet there's something about young Caylee that has touched us all, especially you. We've talked together for hours about your thoughts, opinions and findings. I am constantly in awe over the unflinching devotion you bring to the case on a daily basis.

In a perfect world there would be no missing children but since our world is far from perfect your dedication and enthusiasm are truly a gift to the little ones. I love you!


Written by Steve Donovan December 16, 2008