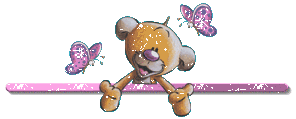 Lee Anthony

Lee has been pretty much on the quiet side from the beginning of this situation.

Documents included information about Lee Anthony voluntarily sitting down with detectives and remembering vivid details about the night he discovered his niece was missing.

He told detectives that his mother and sister have had an ongoing feud that started before Caylee went missing.

On the night of July 15, Cindy Anthony finally tracked down Casey and retrieved her white Pontiac from an impound lot.

When Lee Anthony made it to the family home, he said the smell from the car was overwhelming.

Lee Anthony told detectives, "The trunk was open. The windows were rolled down to what I assume -- (to) ventilate the horrible smell that I had just smelled for the first time."

The investigator said, "The smell filled up the whole garage?"

"Yeah," Anthony said. "It hit you like a wave. I mean it was, it was whatever it was, it was very, very potent."

According to the interview that Lee Anthony gave detectives, Cindy Anthony grew tired of questioning her daughter about Caylee's whereabouts and getting no answers.

She eventually sent Lee Anthony to try to make some ground with Casey.

While Lee Anthony was alone with his sister, he said, "What's going on (and) what is the deal?" 'That's when she said mom has thrown it in my face many times before that I'm an unfit mother and you know, maybe she's right and maybe I am."

After interrogating her daughter and still not getting what she thought was a straight answer, Cindy Anthony threatened to call police.

Lee Anthony talked to Casey and told her she needed to come clean before detectives arrived.

He played the role of a police officer, saying, "The officer is going to say, 'Good evening, Mrs. Anthony. Um, where is your daughter?' And she says, 'She's sleeping.' And again, playing the role of the police officer, I say to my sister, 'Great Mr. Anthony. That's going to be a relief to everybody. Let's go get her.'"

The detectives then told Lee Anthony, "You just gave her a slap of reality."

Lee Anthony replied, "exactly."

Later, Lee pointed out to detectives that his mother and sister have always had a rocky relationship.

He also said that in the middle of Cindy Anthony trying to get answers about Caylee they were fighting.

"They were fighting about this stuff in the past instead of trying to focus on the information that we need to get," Lee Anthony said.

"There is a genuine wedge between your mother and your sister, isn't there?" an investigator asked.

"My mother has been the provider for Caylee, even down to the extent that my mother was the first person to hold Caylee when she came out of the womb. So, my mom is convinced that my sister holds some kind of resentment to her."

The documents were released as a part of the discovery process, where the prosecution is required by law to hand over to the defense all of the evidence they may be using in the trial against Casey Anthony, who was charged with child neglect in mid-July, about a month after she said she last saw her daughter.

Once the documents are released to the defense, they are made a part of the public record and released to the media, Local 6 News reported.

About a month ago, 400 pages were released in the case, including interviews with friends of Casey Anthony.