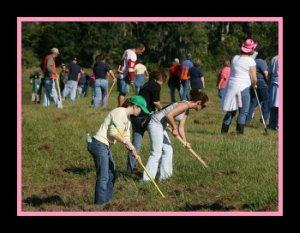 The Biggest Search in HISTORY!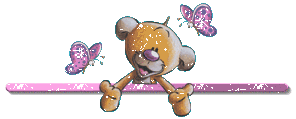 Day 1 Search For Caylee Winds Down
Texas Equusearch has concluded its largest single-day search for missing Orlando toddler Caylee Anthony. The last group of volunteers and workers headed out around 3 p.m. for a final sweep of four search zones in East Orange Count.
At around 2 p.m. Saturday, a select group of Equusearch workers headed to an undisclosed secured area near the airport. No word yet on what may have led this specialized, trained team to the area.
A bag of bones divers pulled from a body of water behind Blanchard Park YMCA this morning turned out to be dog bones. Divers turned the bag over to crime scene investigators, who hauled it away around noon.
The team plans to continue searching until sundown today. If they are unable to find Caylee, they will pick up their search again Sunday morning.
Fox 35 News November 8, 2008
_____________________
Saturday's Search For Caylee Ends In Disappointment
Saturday's search for Caylee Anthony's remains ended in disappointment,, not only because she wasn't found, but the crowd of searchers was smaller than expected. About 1,500 volunteers showed up determined to find the toddler who disappeared in June.
"I just think it's time for closure for her family," said searcher Lynda Parsons. "I think it's really time to find her." The search kicked off later than expected. Shortly after 9 a.m. the group was broken into 15 units that started searching near Blanchard Park and the command post.
They spread out and searched the field for clothes and bones. If they found anything, they marked the scene with small flags so crime scene investigations would know what areas to check. Searchers found clothing and some apparent animal bones, but no skeleton that could answer the question "Where is Caylee?"
"If you really want to delve into the mind of Casey (Anthony), delve deep into some shrink's ugly book, because she's an ugly minded person," said bounty hunter Lenard Padilla. He returned to Orlando for the search and attacked Casey for never helping.
The mother has caused pain for people across the country like Cathy Peters who came from Georgia to help find the beautiful brown-eyed little girl. "She's in heaven and she just needs to be brought home to be buried," said Peters. "Let her have her funeral…let the tears stop."
Meanwhile, George Anthony showed up at the Kid Finders Command & Volunteer Center Saturday afternoon. He said he holds no ill will toward EquuSearch and its theory that Caylee is dead. The grandfather is holding out hope that Caylee would be found alive. He also said his wife, Cindy, was not taking the search too well. She was not at the Kid Finders location.
The search is expected to resume Sunday morning. EquuSearch is asking for more volunteers, donations, food and water.
WFTV.com News November 8, 2008