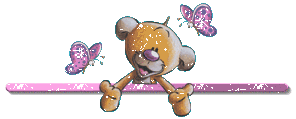 Casey behind bars
Casey Anthony is broke and lonely. Eyewitness News is taking a look inside the Orange County jail at a day in the life of Casey.
It seems even Casey's solitude won't get her to talk about her daughter Caylee. Besides a few lawyers, Casey hasn't had a single visitor.
Casey is in the Female Detention Center building along John Young Parkway near I-4. She's in a first floor cell and it's a stark existence that she might have to get used to for a long time.
Casey Anthony, high-spirited party girl, is now one of the loneliest women in Central Florida. Accused of murdering her daughter to free herself of maternal encumbrances, she now finds herself not only childless but friendless.
Casey can see out through a glass wall, but everyone else can see in. "There is no privacy in jail," jail spokesman Allen Moore told Eyewitness News.
Casey's alone about 20 hours a day in her cell. She eats alone there. Monday it was cornflakes for breakfast, turkey hotdogs and beans for lunch, Salisbury steak and gravy and potatoes for dinner. She does get dessert three times a day if she wants.
Casey can have photographs on her shelf if she wants, but Eyewitness News was told there are no photographs, not even of Caylee.
The family she's stolen from has never put any money in her jail account, so she can't buy things like candy and diet sodas. No one in her family has asked to visit her. She's made no phone calls.
"She reads, she sleeps," Moore said.
Casey visited her attorney six hours a day while she was out of jail on home confinement. Now she's seen her lawyers a total of only six hours in the last week since her indictment on first-degree murder.

WFTV.com UPDATED: 4:51 pm EDT October 20, 2008