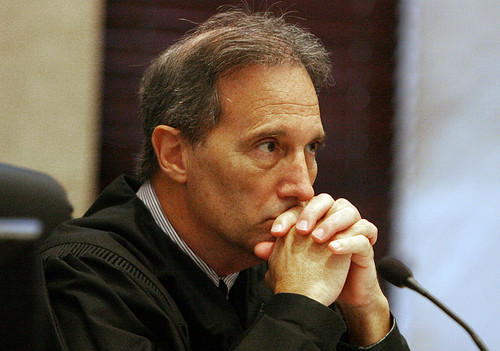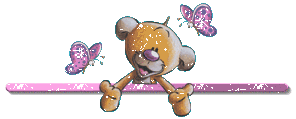 Judge Stan Strickland


Time Line of the Casey Anthony Case
PAGE 2

July 30

An appeal court decides it would not order a judge to lower
Casey Anthony's bail. Jose Baez vows to take appeal to the
Florida Supreme Court.

August 1

Crime scene technicians carry large brown bags out of the
Anthony home.

August 5

Casey Anthony is formally charged on charges of child neglect,
and 3rd-degree felony.

August 6

Orange County investigators execute a search warrant at the
Anthony home. They remove several articles of clothing from
Casey's closet.

August 8

Defense attorney's file a motion, for a second time, asking to
lower Casey $500,000 bond.

August 21

Casey Anthony is released at 10:28 A.M from the Orange
County Jail after a Clearwater bondsman posts her $500,000
bail. She returns home to her awaiting family.

August 27

A sheriff's official said air-samples tests from Casey Anthony's
vehicle show the trunk once held a decomposing human body.

August 29

Casey is re-arrested on charges of issuing a forged check, fraudulent use of personal identification information and petty theft of $100.00 or more. Sheriff's officials say the arrest stems from $746.87 in checks a friend accused her of stealing in July. The charges, however, are related to one check written to Target for $111.01.

August 30

12:03 A.M. Casey is booked into the Orange County Jail on the check case charges.

12:53 A.M. Anthony's $500,000 Bond on the earlier charges is revoked.

Sept. 1

Orange County Sheriff's Office investigators announce that laboratory evidence has led investigators to think that there is a "strong probability" that Caylee is dead.

Sept. 3

Preliminary results from the FBI lab show that Chloroform a type of chemical capable of putting someone to sleep was found in the back of Casey car.

Sept. 5

Casey is released from the Orange County Jail, a week after she was arrested for a second time. Two bondsmen paid her $500,000 bail.

Sept. 7

Texas EquuSearch temporarily suspends its ground search for Caylee.

Sept. 12

Homeowners association files a temporary injunction asking that protesters gather only at a vacant lot several hundred feet north of the Anthony home and less than one-tenth of a mile from Hidden Oaks Elementary.

Sept. 15

Casey surrenders to investigators who arrest her on charges of issuing a forged check, fraudulent use of personal identification and petty theft of $100.00 and more. The charges are related to the checks stolen from her friend Amy Huizenga. Anthony returns to jail.

Sept. 16

Casey is released from jail after posting a $1,250 bail. She returns home.

Sept. 16

An Orange County circuit judge denies the Chickasaw Oaks Phase Three homeowners association request for injunction to keep protesters from heckling in front of the Anthony 's home.

Sept. 18

Hecklers bang on the Anthony's garage door in the early morning hours and try to yank George Anthony into the street. Deputies and Guardian Angels show up at night to keep the peace. HOA amends request for injunction.

Sept. 23

More than 600 pages of interviews of Casey friends and text messages from her cell phone are released by the State Attorney's Office.

Sept. 24

Zenaida Fernandez Gonzalez, the woman who Casey Anthony said took Caylee Marie, files a lawsuit against her for $15,000. She says Casey ruined her reputation.

Sept. 29

Orange County Circuit Judge Cynthia Mackinnon denies the homeowners association amended request for an injunction to keep protesters away from the Anthony's home. Hecklers continue protesting.

Oct. 14

A grand jury indicts Casey Anthony on seven charges relating to Caylee's disappearance, including a first-degree murder charges.

THE INVESTIGATION CONTINUES.